♦ August Advertiser Spotlight ♦
Joel Marsh, of Marsh Painting, is a 3rd generation craftsman who brings a level of professionalism to the painting trade that sets him apart from other painting contractors. He takes the art of painting seriously and is proud to have been serving the greater Park City area with his team of professionals and top-notch approach to painting for almost two decades.
Marsh Painting, Inc. can handle any job, regardless of size and scope, interior or exterior. Joel has extensive experience with mountain homes, particularly when the time is right to repaint in order to protect your investment against the harsh mountain climate. For interior jobs, the team – many of whom have been with the company for years – will work quickly and effectively to get the job completed as soon as possible and minimize the inconvenience while providing a superior quality job for a reasonable price.
Marsh Painting, Inc. takes pride in communicating effectively with their clients to insure a good relationship through both the planning and execution phases of the job and, with their attention to detail, can pride themselves in unparalleled customer satisfaction. In addition to traditional jobs, Marsh Painting, Inc. can also perform more specialized jobs such as cabinet refinishing, decks, fences, faux finishes, and plaster work.
For all details and to schedule an appointment visit their website at www.marshpaintinginc.com.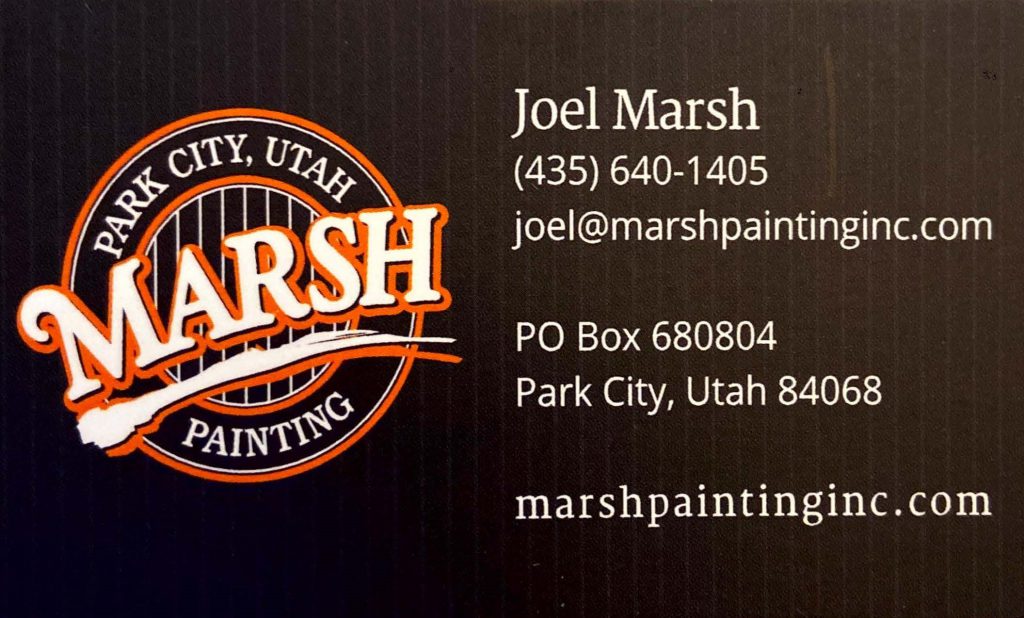 ---
We'd like to thank all our advertisers. Their support helps our Club succeed. We encourage all our members to visit their web sites and to stop by their businesses or contact them directly whenever you are looking for new products and services. We hope you will use our exclusive inventory of advertisers as your "Go To" list. We strive to patronize them whenever possible. Their support helps all of us and we would like to help them!